Montessori Orientation (3-6 yrs)
(Teaching Assistant Certificate Course)
This course trains adults who are interested in becoming
assistant teachers
in a Montessori school, as well as helping
parents
to understand the Montessori principles in-depth and apply the approaches at home.
Through this course, you will:
Understand the Montessori principles and guidelines that should underpin activities that we set up for children in any area

Learn to observe and know

when and how to intervene (not interfere): "any unnecessary help is a hindrance to development"
Understand the Montessori concept of Freedom and Discipline and help children to achieve self-discipline

For teachers - acquire the essential skills to support the lead teacher in the classroom

For parents - gain the ability to set up the right home environment and guide children to become independent at home
Other than the scheduled live sessions with the AMI trainers, the course participant will also have access to videos, reading materials as well as guidance on material makings.
Participants must achieve at least 90% class (Live Sessions) attendance and accomplish all required assignments including material making and an observation exercise to obtain the AMI Teaching Assistant (3-6) certificate.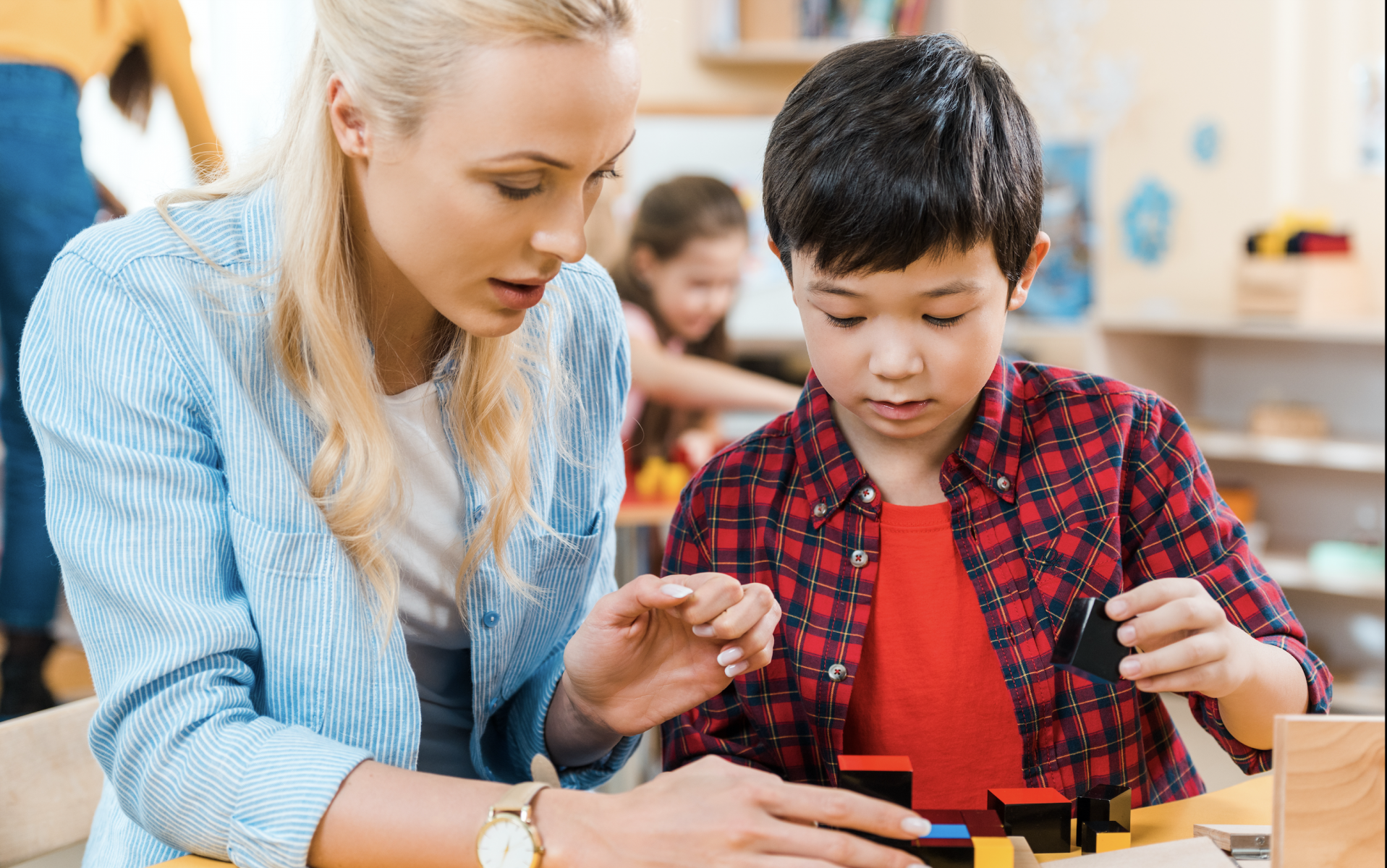 Total workload : 60 hours. Including


36 hours of live sessions




24 hours of individual works
June 2022 (exact dates tbd)
Every Monday to Thursday
7 - 10 pm (SG time GMT+8)




Live Session Themes (Example)
Orientation

INTRODUCTION TO MONTESSORI
Four planes (part 1)

SINGING, POETRY ANTHOLOGY
Wed, Apr 6
tHE MIND OF A CHILD

FOUR PLANES (PART 2)
DEVELOP LANGUAGE & MOVEMENT

DEVELOP INDEPENDENCE
Mon, Apr 11
pREPARED ENVIRONMENT

SIGNIFICANCE OF ORDER
Tue, Apr 12
Role of the Adult

INTRODUCTION TO Observation, Observation exerciseS
Wed, Apr 13
Spoken language introduction

Stories, Poems, Songs, books, conversation, News period
Thur, Apr 14
Social Development

Grace and Courtesy - link to errors and their corrections and Social development
Three Period lesson

Sound Game

Oral Question Game

Classified pictures Art for a child & art in the class
Tue, Apr 19
Freedom and discipline

Outdoor Environment
Wed, Apr 20
Re-cap of the Role of the Adult

Group Discussion on Errors and their correction
Thur, Apr 21
Final round of questions

Re

flections and closing